These classes provide continued Education CE credits for HHP,LMT and some for Register Nurses.
Coming up soon:
SoulGate Healing - Self practices
SoulGate Healing - Advance Techniques
SoulGate Healing - Teachers Training.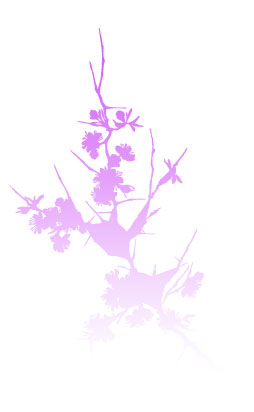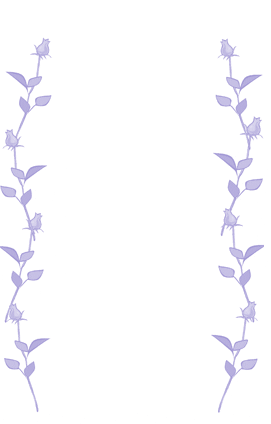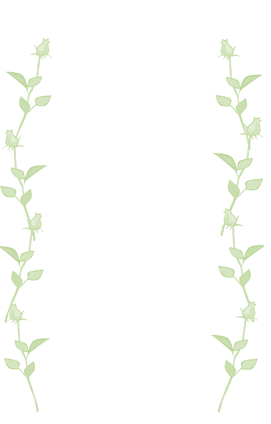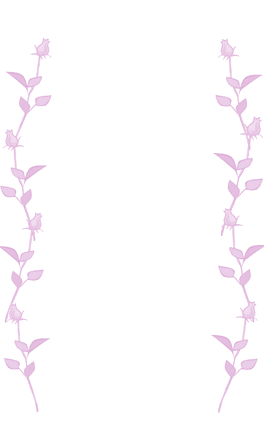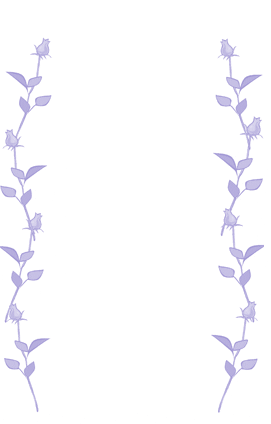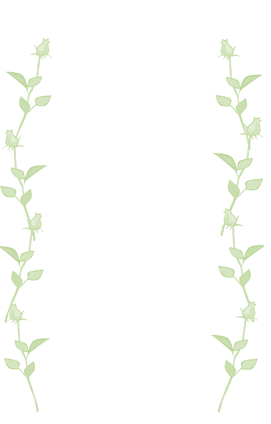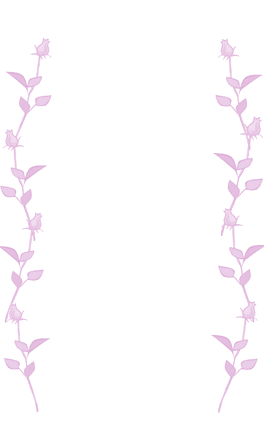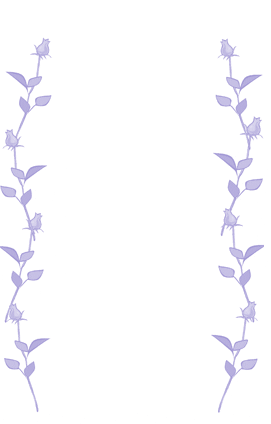 Workshop Descriptions
& Schedule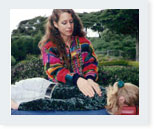 SoulGate Healing is the art of transforming stress, pain and negativity into vital force of creativity.
COURSE SCHEDULE
SoulGate Healing / Chi-Nei-Tsang / - Internal Organ Massage
Transforming Stress and Negativity into Vital force of Creativity!
According to Oriental medicine, the internal organs contain the very essence of our physical, emotional and spiritual life force. Our total health and well-being depend upon the harmonious function of the internal organs.
The Chi Nei Tsang class focuses on harmonizing the Body, Mind & Spirit by clearing Physical & Emotional symptoms associated with imbalances of the Internal Organs. Students will learn CNT self-healing tools, as well as Hands-on methods to share with others. They will explore Navel evaluation and the practice of Qi- Gong. The Navel is the center focus of the internal organ massage, as it is the pre-natal pathway of nourishment and purity. Evaluating the Navel's shape may reveal a "soul chart" (similar to an astrological chart) with much insight regarding one's well-being and spiritual transformation.
CNT Level 1
Students will learn the insights of each Navel pull and explore Navel Evaluation as a pre-natal soul chart. They will learn to clear Physical & Emotional symptoms associated with imbalances of the Internal Organs; The application of the Six Healing sounds with powerful pressure points; The practice of Qi-gong and The basics of CNT Abdomen Massage.
CNT Level 2 – Healing the Digestive system
* Pre-requisite CNT I or Instructor approval
The advanced CNT techniques aim to balance the internal Chi with special hands – on manipulations for each organ; Purification of the colon and the digestive system; Cleansing Physical & Emotional toxins from the Liver with application of a unique forgiveness process; Empowerment methods of The Iron Shirt Qi-Gong; The Inner Smile meditation, as well as energizing Hands-on tools to expand Positive Attitudes, Gratitude, Inner Wisdom & Strength.
We are so blessed to be living in a time when both Eastern and Western healing methods are available to us.
The Synergistic massage protocol integrates various healing modalities to restore the harmonious flow of life with in. This course focuses on combining a nurturing Western oil massage movement of Effleurage, Petrissage, Cross-fiber & Friction, with the therapeutic benefits of Asian bodywork methods.
Some of the Synergistic tools include:
Balancing the flow of Qi; Energizing the meridians; Removing emotional tension associated with pain in specific parts of the body, and proper application of acupressure points. Students will enjoy a lot of hands on practice and wonderful opportunities for self growth.
* Learn the full body Synergistic massage protocol in four workshops. Also available as 48 hours on-going course. **Four workshops details
Shiatsu Methods
This class explores a variety of Shiatsu Floor techniques. Students will learn three Hands On Shiatsu protocols: The Back, The Front & The Side position.
We will focus on:
The tools of Shiatsu = Proper use of Palms, Thumbs, Fingers, Elbows, Knees and Walking Feet. Shiatsu passive joint movements and stretching;
Introduction to Shiatsu methods & History; Harmonizing Polarities by Balancing Kyo & Jitsu; Understanding the "Root & Branch" concept; The basic Aims and Benefits of the Shiatsu session; The Essential ingredients of the Shiatsu practitioner and Proper body mechanics.
Essential Of Oriental Theory
Learn how to work with the body energetic systems by implementing the ancient therapeutic tools of Traditional Chinese Medicine (TCM).
This class focuses on the basic theoretical concepts of TCM, which provide the foundation for the Asian bodywork modalities and are required for the NCBTMB National exam for massage therapy license.
Students will explore the Oriental view of wellbeing and patterns of disharmony (= dis-ease); The concept of Qi = Electro-Magnetic life force energy; The Yin & Yang Polarities; The functions of the Zang-Fu = Yin & Yang organs: How to balance the Qi flow within the 12 organs & meridians; The five Elements concept, As well as applications of the 5 Elements correspondences and acupressure points in assessment & Treatment.
Qi-Gong
Qi-Gong is an ancient eastern practice designed to cultivate our life force energy known as "Qi." Qi-Gong exercises focus on guided meditations accompanied by breathing techniques and special movements of the body.
This workshop explores various modalities of Qi-Gong, including:
Yang style – energizing movements out doors; Yin style – meridian stretching, floor techniques; 6 Healing sounds; Iron Shirt; Qi-Gong Partnering and Hands-on Qi-Gong.
Why cultivate Qi? Eastern philosophies recognize man as the bridge between heaven and earth. For thousands of years Qi Gong practitioners have found that by aligning their own energies--or "Qi"--with the vibrations of these two realms, their bodies become stronger and more flexible, their minds are quieted, and a profound new vitality springs forth.
Many students find that the exercises help them to release stress and become more present, grounded, and centered. As a result, they become free to express the full range of their individual creativity.
Qi-Gong Partnering & Couples Massage
For Singles & Couples
Join us in a sweet celebration of joy, as we open our hearts and expand our capacity to express love.
Nurture yourself and/or your loved one - with ancient tools of healing and wisdom.
Enrich your connection to people in your life as you deepen your connection to yourself.
Qi-gong Partnering teaches us how to align our energy with the cosmic forces of Heaven & Earth and trust their Abundance. Therefore our relations to people are free from expectations of them to fulfill our needs. This Practice allows us to relay on our inner resources as we create healthy relationships with others in a Conscious, Supportive and Nurturing way.
We will enjoy various practices of guided movements, meditation and breath; Renew our energy flow; Experience alignment with universal Qi; Refresh our body with hands-on massage;  Open our hearts and celebrate Life.
This workshop is open to Couples & Singles.
*Please bring linens & massage oil.
Balancing The Chakras System
In this workshop we will explore the multi-cultural ancient wisdom of the Chakras as energetic gates to our original Qi and the true nature of our soul.
Participant will learn to deepen their understanding of the spiritual lessons, karmic issues, believes, thoughts patterns and emotions associated with each Chakra, as well as the healing power and the consciousness which reside in these centers.
We will apply powerful tools to open and energize the Chakras for grater insights, balance and harmony, by exploring various art forms including: Movement, Drawing, Qi-Gong practices, Hands-on healing, Group sharing, Micro-cosmic orbit meditation, Toning, and more.
* Bring magic markers or color pencils and a note pad.
*** These classes provide continued Education CE credits for HHP,LMT and some for Register Nurses.
Schedule
SoulGate Healing New Courses:
| New | Advance SoulGate Healing/ CNT III
September 11, 2010. 9:00am - 5:30pm - 7.5 CEU hours.
Exploring new applications of therapeutic Navel points. New Techniques for the Heart, Lungs, Kidneys & Reproductive System. See flyer for details.
| New | SoulGate Self Healing methods.
2011
| New | Distance courses: Synergistic Massage, Chi-Nei-Tsang, Navel Evaluation.
Contact Osi for details
| New | Navel Reading Online
Distance consultation.
| New |Distance sessions - By phone & Skype
Contact Osi at (858) 259-0722, osi@soulgatehealing.com.
CE Credit for private Workshops
You will receive CE credits - Approved by The National Certification Board NCBTMB - for all the private workshops.
SoulGate Healing On-Going Courses:
Weekly classes:
Chi Nei Tsang- Internal Organ Massage - At Mueller College
12 Mondays, June 28th – September 20th , 6:00pm – 10:00pm , 48 credit hours

12 Mondays, September 27th – December 13th , 1:30pm – 5:30pm , 48 credit hours
Synergistic Massage - Mueller College
12 Thursdays, July 1st – September 23, 9:00am -1:00pm
48 credit hours
Essentials of Oriental Theory - IPSB
10 Wednesdays , July 7th – September 8th , 6:00 – 9:00pm
30 credit hours
10 Tuesdays, September 21st – December 14th, 2:30 – 5:30
30 credit hours

Shiatsu floor Techniques - Mueller College
12 Thursdays, September 30th – December 16th, 9:00am – 1:00pm
48 credit hours
Chi Nei Tsang Internal Organ Massage – At Pacific College, PCOM
6 Sundays: Nov 7, 14, 21, Dec 4(Sat), 5, 12, 9:00am – 5:00pm
42 credit hours
Weekend workshops at IPSB - 15 CEU hours each
Chi Nei Tsang I, Sat/Sun 9:00 - 5:30, July 10 & 11 , 2010
Chi Nei Tsang II, Sat/Sun 9:00 - 5:30, March 5 & 6 , 2011
Weekend Private workshops
CE Credit for private Workshops – Approved by The National Certification Board NCBTMB – for all the private workshops.
CNT II – Clearing the digestive system – Sat/Sun August 6 &amp 7, 9:00 – 5:30,
15 CEU hours