DVD Information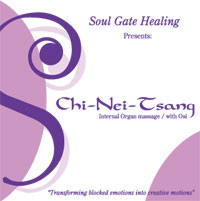 Chi-Nei-Tsang
Transforming stress, pain & negativity into a vital force of creativity.
According to the Healing Tao, the internal organs contain the very essence of our physcial, emotional, and spiritual life force. Our total health and well-being are dependent on the harmonious functions of the internal organs.
The unique methods of Soul-gate Healing explore the connections between the emotional body and various symptons of pain, dis-ease, or dysfunction of the organs. This DVD presents powerful methods of balancing the chi vibrations within the organs-to restore their physical functions as well as the flow of emotions and supportive attitudes.
The navel is the center focus of the internal organ massage as it is the pre-natal pathway of nourishment and purity. Healing sound vibrations are combined with special acupressure points and deep internal organ stimulation. This transformational process is very centering, relaxing, rejuvenating and empowering.
---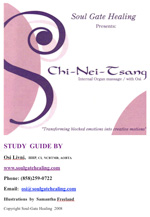 Chi-Nei-Tsang Study Guide
Supplement your DVD with this effective study guide!
---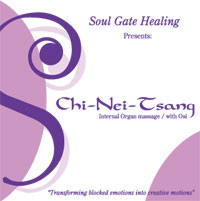 Chi-Nei-Tsang - Navel Gate Home Study Course
Transforming stress, pain & negativity into a vital force of creativity.
Upon completion of the course, students will be able to:
Identify emotional symptoms associated with imbalances of the Internal Organs.
Explain the 5 layers Energetic structure of our life force.
Understand how to evaluate the Navel Gate.
Identify and apply the 6 healing sounds for each organ.
Locate pressure points around the navel, and identify the corresponding organ.
Create treatment plans for clients applying CNT and Soul-Gate Healing methods.
---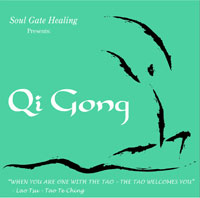 Qi-Gong
Movement, Breath & Meditation
Qi Gong is an ancient Taost practice designed to cultivate our life force energy known as "Qi." Qi-Gong exercises focus on meditations accompanied by special movements, meridian stretch, breathing techniques and toning.
Why cultivate Qi?
Eastern philosophies recognize man as the bridge between heaven and earth. For thousands of years Qi Gong practitioners have found that by aligning their own energies--or "Qi"--with the vibrations of these two realms, their bodies become stronger and more flexible, their minds & emotions are quieted, and a profound new vitality springs forth.
Many Qi-Gong students find that this practice helps them to release stress and become more present, grounded, and centered. As a result, they are free to express the full range of their individual creativity.
---
Synergistic Massage DVD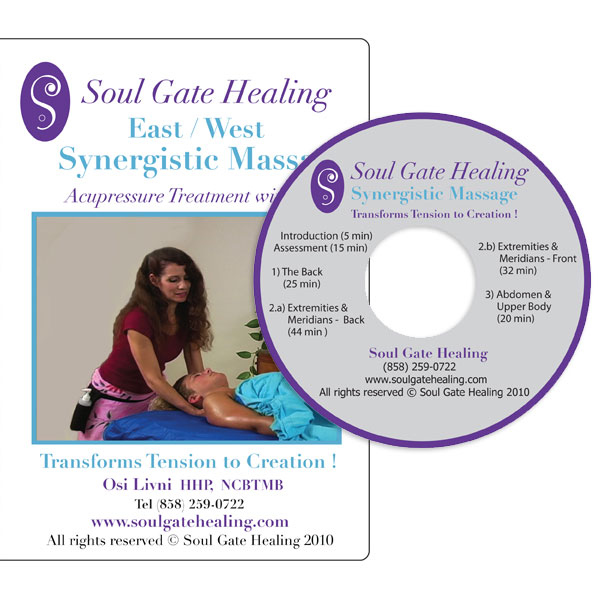 The Synergistic Massage is a part of the Soul-Gate Healing Educational series. private sessions are available.
Learn more about Synergistic Massage.
A DVD Training and a written Manual of this protocol are available as well as live seminars. We offer Live & On-Line training in various practices to balance Body-Mind & Soul --- Transform Blocked Emotions – Into Creative Motions! It Includes: SoulGate Healing / Internal Organ Massage – based on the ancient wisdom of Chi-Nei-Tsang; Navel Evaluation; Self Healing methods; Shiatsu, Qi-gong; Chakra Balancing and more… Feel free to contact us for more information on Classes, private sessions and other training videos.
---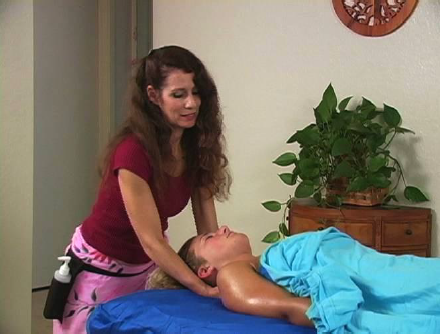 Synergistic Massage Study Guide
Transforms Tension to Creation
In this study guide, you will learn how to provide a combination of Eastern & Western healing methods to restore the harmonious flow of life with in, including nurturing Western oil massage along with the energetic benefits of Acupressure, Shiatsu, Chi-Nei-Tsang & more.